Not all paid return tax practitioners are equal! Enrolled agents (EAs) are America's Tax Experts®.
Hiring an Enrolled Agent can save you both time and money! EAs are equipped to advise, represent, and prepare tax returns for individuals, partnerships, corporations, estates, trusts, and any entities with tax-reporting requirements. EAs are the ONLY federally licensed tax practitioners who specialize in taxation and also have unlimited rights to represent taxpayers before the IRS. Attorneys and CPAs, are licensed by individual states and may or may not choose to specialize in taxes. ALL enrolled agents specialize in taxation and have demonstrated competence while adhering to a stringent Code of Ethics and Rules of Professional Conduct.
Adelaide Rose, LLC provides professional tax preparation services for a wide variety of clients and unique circumstances. Not sure where to start with your personal or small business finances and tax return recordkeeping? Contact us today for a free no-obligation consultation to discuss your individual tax situation! We specialize in: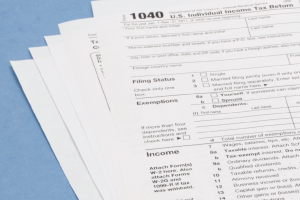 Tax return filing and tax planning for individuals
Bookkeeping and financial analysis for small businesses
Compliance consulting for churches and not-for-profit organizations

Continuing Professional Education courses keep our firm on the leading edge of ever-changing tax laws and accounting methods. Roslyn Haynie Banks, EA has completed numerous hours of training on tax implications of the Tax Cuts and Jobs Act legislation passed by Congress in December 2017. Our principal focus is honest, intelligent and ethical representation of taxpayers before the Internal Revenue Service and other governmental agencies. Roslyn is a proud member of the National Association of Enrolled Agents (NAEA).